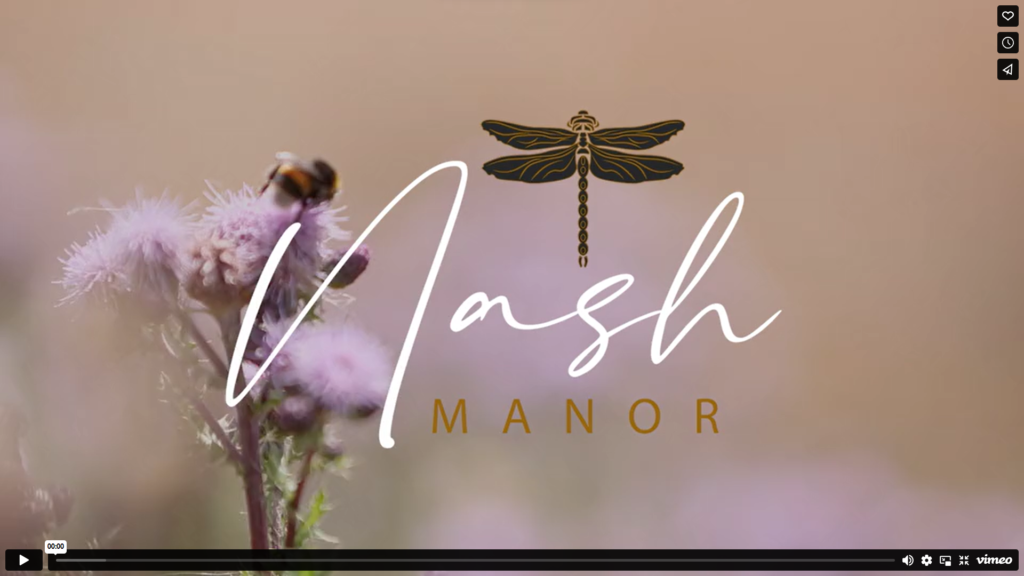 Lee & Vanesa Goossens purchased this exceptional small estate in a run-down state in 2021 with the ambition of refurbishing the homes, buildings and the land.
Located close to the top of a ridge, the estate benefits from spectacular views across the Sussex Weald to the South Downs. The land forms part of a significant unbroken tract of land offering a unique opportunity to create a wildlife corridor reconnecting nature and increasing biodiversity.
Having completed the refurbishment of a poorly constructed, traditional oak framed house to a high standard of finish and energy efficiency, Lee & Vanesa are now turning their attention to the land and are currently working with a team of ecologists and neighbours to explore how to best restore the land, encourage wildlife and increase the level of biodiversity.
Our objective at Nash Manor is to improve diversity across the landholding, creating the opportunity for both flora and wildlife to flourish alongside regenerative farming practices, including conservation grazing and the formation of orchards. Working with local ecologists, other landowners and nature enthusiasts, we hope to create a more connected, improved and natural landscape.
By registering a habit management scheme for the land at Nash Manor as part of the mandatory Biodiversity Net Gain incentive, we will open up the opportunity for significant investment into improving the level of biodiversity as well as the hope of working with adjoining landowners to create a wider, connected landscape embracing the principles set out in Sir John Lawton's Review at the request of the Environment Secretary. Lawton's review was an independent review of England's wildlife sites and the connections between them. The report makes recommendations to help achieve a healthy natural environment allowing flora and fauna to thrive, creating an ecological network that operates more naturally and effectively. Lawton's review called for some simple measures – "more, bigger, better and joined-up sites within the landscape".
Read full report here.